Services

Explore our many services.
New Databases To Use @ Home
Renewed for 2022!
This year we have EBSCO Hobbies and Crafts Reference Center (which gives you lots of choices of new crafts and tips for your favorite crafts.  Our new database is My Heritage Library Edition which features over 8 billion primary historical records from the United States, Europe, and other regions, with coverage starting from the 16th century. Often accompanied by true document images, these records illuminate historical realities across a wide variety of regions.
You will need to login to Biblionix FIRST. 
If you are in the library, you won't have to have to do this.
Login
Then, you can navigate to the various resources available.
Books and Media Resources Available
We have over 27,000 book titles owned including:

New York Times Best Sellers
Children's Books
Large Print selections
Audio books
Westerns
Mysteries
Science Fiction
Romance
Inspirational
General Fiction

We have over 100 magazine choices
DVDs
Newspapers: Local, Kansas City Star
Kansas Book Collection
Genealogy Collection (housed in the new Board/Genealogy Room)
Juvenile Collection includes over 9000 titles including:

EASY READERS
Accelerated Reader Books
Board Books
Children's Audio
Children's DVD
Collection of bilingual children's books
Home school resources and kits to check out
BookFlix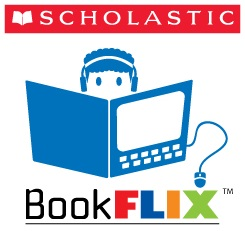 Online books and fun for your children!
You will be asked for your library card number, please put a P in front of the 4 digit card number and it will take you to BookFlix–audiobooks for children to listen to and enjoy.
If you click here and enter your library card number it will help us increase our check out, each time you use one of the BookFlix books
Computers and Internet
Four public access computers with Internet and Microsoft Office
Free Wi-Fi service
Computer Printing

$.10 per page black and white
$.25 per page colored text
$.50 per page full color picture
Genealogy and History Resources
People Smart
A paid resource that allows you to find names and addresses for a monthly fee.
Visit
Free Public Records Directory at Online Searches
Free Public Records Directory to quickly find public record sources. Provides thousands of links to free public record searches in every state and county in the United States. Use of the website directory is free, although some state or county agencies, as well as some trusted data providers, may charge fees for accessing public records.
Visit
PDF Listing of Obituaries, Births and Marriages from La Cygne Journal
For births, deaths, and marriages, as well as other interesting tidbits from the La Cygne Journal. Compiled and indexed by library staff and volunteers. Property of the library.
View/Download PDF
Contact us at the library for copies of the articles.
The Historic Story of La Cygne
The story of the naming of the river, from which La Cygne took its name, is here related as it was told in 1881 to W. A. Mitchell, author of "Linn County, Kansas–A History," by John Roubidoux, head chief of the Miami tribe.
There has always been a curious inquiry into the origin of the name of our river. It is an Indian legend based in part on a pathetic chapter in American history. The story is authoritatively given as follows: In 1756 the British carried away bodily the French people in the settlement of Grand Pre in Acadia, a colony since peopled by English and called Nova Scotia, a tragedy of such great pathos and beauty that it was used by Longfellow as the theme of his poem "Evangeline," the heroine being a real character in life who came into the western country in search of her lover Gabriel Lajeunesse, who with others of the Acadian village had been carried to the shores of Louisiana on the Gulf coast. She bewildered and wonderingly, set out through the Canadian wilderness, past Quebec, on to Pierre Marquette and down the lakes and the Illinois River to the Mississippi, up the Missouri to the Osage.
Read More
Interlibrary Loan
If we don't own it, we can usually request it from another Library.
Kansas DMV Practice Tests
These practice tests are good for the permit test, driver's license test, and the senior citizens' refresher test. The written part of the Kansas DMV test is the same at all Kansas DMV locations.

The free driver education program for the La Cygne Library is ready and available here: https://lacygnelibrary.driving-tests.org/kansas/
What's included?
Your driver education program contains the following state-specific information:
11 car practice tests
9 motorcycle practice tests
12 CDL (commercial driver's license) practice tests
3 online driver's manuals (car, motorcycle, CDL)
A FAQ section with detailed answers to over 100 DMV-related questions
DrivingTests.org will automatically update the library's program as new practice tests become available.
DrivingTests.org now works with over 1,985 libraries in the US, including 6 state libraries. If you need any further assistance,contact them at info@driving-tests.org.
Kansas State Library eBook Lending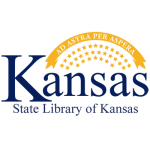 The State Library of Kansas works with Kansas libraries to provide digital library books for all residents, which includes downloadable audiobooks and eBooks. Most require a Kansas Library eCard for use.
Visit
Notary Service
Available, just come in to the library and ask us about it. 
Online Catalog
We have an extensive online catalog, powered by Biblionix .
Visit
Photocopies | Fax | Printing
Photocopies
$0.10 each (8×11 and 8×14)
$0.15 each (11×17)
Color copies available too…ask about pricing.
Fax
To send: $1.00 for first page, $.75 for each additional page.
To receive:  $0.25 per page
1-800 numbers are sent free of charge
Computer Printing
$0.10 per page black and white
$0.25 per page colored text
$0.50 per page full color picture
State Library of Kansas Cloud Library
All Kansas residents have unlimited access to Cloud Library with a Kansas Library Card. Kansas Library Cards can be obtained at the library.
Visit
World Book Online

World Book Online is a suite of resources designed to captivate users of all ages. 
Visit
Library District #2 of Linn County - LaCygne
P O Box 127 (Mailing Address)
209 N. Broadway,
La Cygne, KS 66040
► Library Hours
Mon, Wed, Fri: 9:00 - 5:00
Tue, Thu: 9:00 - 6:00
Sat: 9:00 - 12:00
► Phone